Projects
The Grant School PTO plans social events and participates in projects and fundraisers to support Grant Elementary School.
Playground Improvement Campaign
Grant Elementary School's playground is over 20 years old and needs some fresh life! Grant School PTO is working hard to raise the funds to purchase new playground equipment to add to the existing playground.
We will need around $73,000 to complete the Ninja Climbing Course portion of the playground refresh!



Grant School PTO is thrilled to see the fundraising progress towards Grant Elementary's playground updates.
Volito Multi-User Swing being installed on Thursday, November 11th!
Festival Foods
generously donated $1000 to Grant School PTO's Playground Campaign! It is businesses like Festival that help make the dream of a new playground a reality! Thank you Festival! Grant School PTO is OVER THE MOON!
Playground Plan and Fundraising Progress
The proposed plan - totaling around $90,000:

1. Bank of 8 Swings w/ installation - $6398 - Swings were installed March 2021

2. Gaga Ball Pit - $2,500 - Purchased spring of 2021.

3. Volito Swing w/ installation - $7,600 - Grant from SPEF to purchase Fall of 2021









Grant School PTO
Scholarship Fund
Each year Grant School PTO donates $500 to the Grant School PTO Scholarship Fund which helps a Grant Elementary School graduate with secondary education expenses.
Grant School PTO cares about our students current and past and seeks to make valuable contributions to our community.
Teacher Appreciation

We are always looking to fun ways to show Grant School teachers and staff that we love and appreciate them!
This year the staff lounge has been "Leprechauned" and "Egged." If you have ideas on how to show our teachers that we care, we would love you to join our creative team!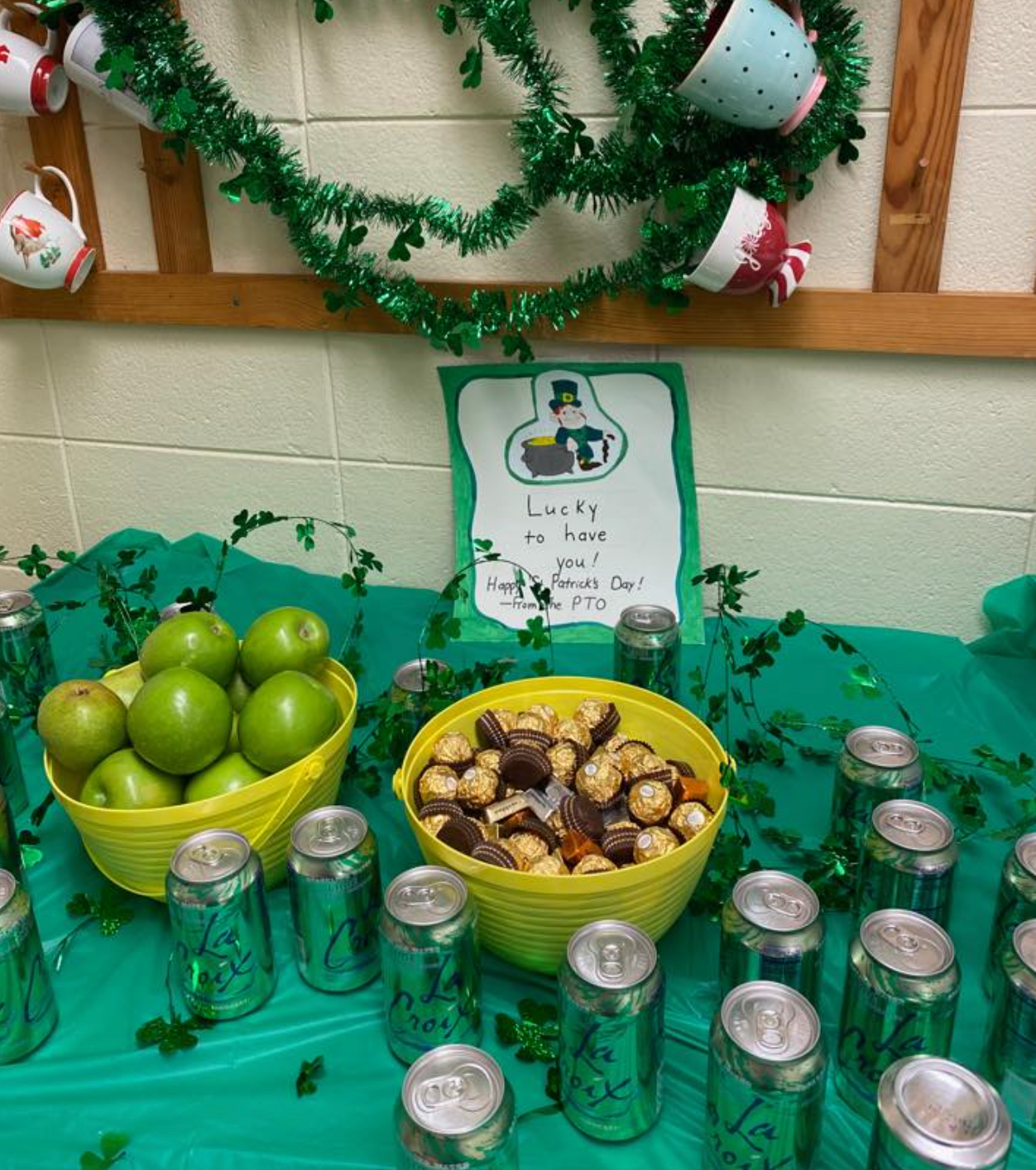 Leprechaun Mischief